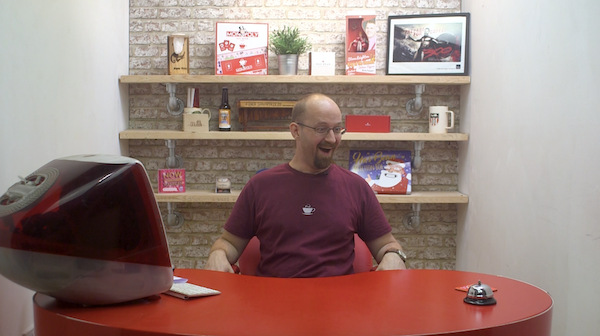 The Don Joel Micromill is owned by Allan Oviedo Rodriguez and his family. Right on the border between the Central and Western Valleys in Costa Rica, Allan has been producing coffee there for 18 years. Growing up in a coffee family, Allan learnt the traditional producing methods with his father (Don Joel) and brothers but also saw the difficulties this lifestyle had, with poor returns and increasing cost of living.
When his father passed away, the farms were split up between the family and Allan, working the La Cumbre farm, decided to change how he did things. Building the micromill he named for his father, he set about replanting with a focus on taste quality. It's no surprise that the varietals he chose will be familiar from our range - Caturra, Catuai and Villa Sarchi.
With a mix of a willingness to try new things, an eye for detail and the ability to learn quickly, Allan was able to build a great reputation for consistently and cleverly grown and processed coffees.
A few years ago, Allan was able to invest in expanding his growing area and added this farm - Carmela - alongside La Cumbre. Despite a difficult year for coffee growing in the Western Valley (with high temperatures, unseasonal rain and ash from Poás volcano among the challenges), Allan managed to get a great crop from Carmela.
Carmela is a 3-hectare farm, planted mostly with Villa Sarchi and some Typica. Situated around 1600 masl, it's only 5 minutes drive from La Cumbre but on the opposite edge of the hill. Even in these short distances, Allan's noticed significant differences in the weather, giving each farm it's own character.
Like many producers in Costa Rica, Allan works in a semi-organic way - reducing the use of sprays as much as possible. One of the tricks he does to help this is creating his own fertiliser, using native microorganisms to create a base before including some trace nutrients for the plants which he can then spray on.
This has got a really intense sweetness which reminds me of boiled sweets. There's a big hit of red apple and it finishes with a spoonful of white sugar.
Country: Costa Rica
Region: Western Valley
Nearest City: San Luis de Grecia
Farm: Finca Carmela
Micromill: Don Joel
Producer: Allan Oviedo Rodriguez and family
Altitude: 1,600 m.a.s.l.
Processing method: Red Honey
Varietal: Villa Sarchi
CUPPING NOTES
Red apple, boiled sweets, white sugar
Clean cup: (1–8): 6
Sweetness: (1–8): 7
Acidity: (1–8): 6.5
Mouthfeel: (1–8): 6
Flavour: (1–8): 6
Aftertaste: (1–8): 6
Balance: (1–8): 7
Overall: (1–8): 6.5
Correction:(+36): +36
Total (max. 100): 87
Roast Information:
Medium - nicely through first crack and develop it right to the cusp of second before you drop it.