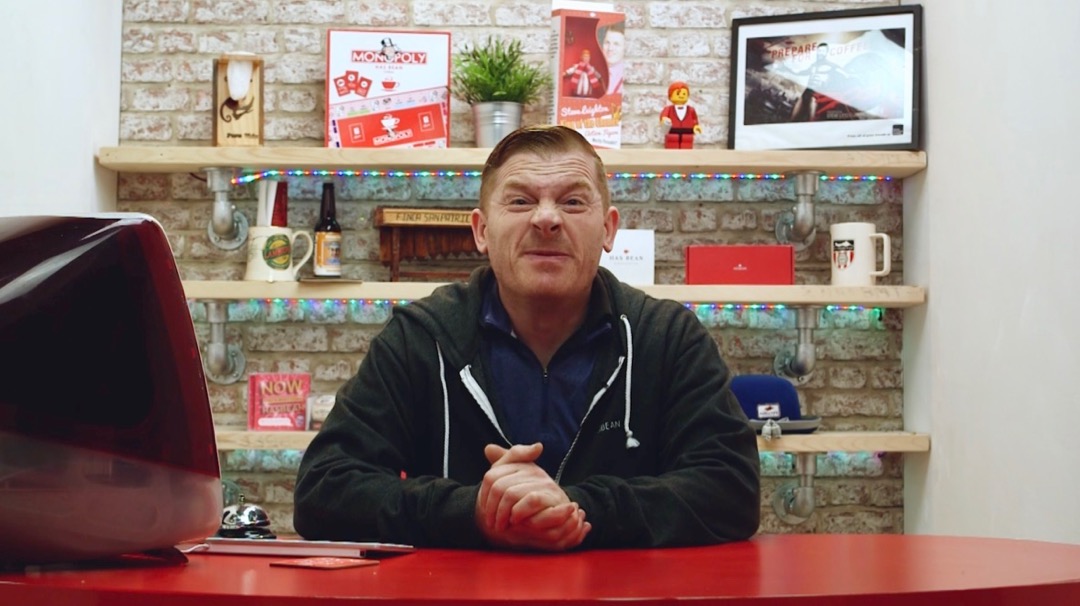 Tadess Roba and his family live in the Gerbota Kebele (roughly speaking, Gerbota Neighbourhood) of Yirgacheffe in Ethiopia. This is a little north of Yirgacheffe town, near the 129 square kilometre Lake Awasa and the road to Addis Ababa. Tadess is 30 years old and lives with his wife and 10 children!
Their coffee is grown at around 1,700 meters above sea level, and consists of the varieties called Kumie, Diga and Wilsho. These three varieties are popular landraces around Yirgacheffe - ones which local farmers have cultivated and shared between themselves over the years. The 3.5 Hectares of coffee grow amid shade from Cordia Africana trees (a common choice in coffee plantations for both the shade canopy it provides and the edible fruit which follows it's white flowers) and the giant herb, Ensete Ventricosum (also called Ethiopian Banana).
This is the first opportunity in many years for us to tell you so precisely where a coffee from such a small farm is from. That's because, in 2008, the Ethiopian Commodity Exchange was put in place to control coffee sales. The aim was to protect farmers like Tadess from being exploited by large buyers by putting everything through an auction system. Whilst good for some producers, it also made it almost impossible for smaller, speciality grade buyers to know exactly where the amazing lots they wanted were coming from. Fast forward to last year and reform at the ECX opened up new opportunities for farmers - if they wanted to - to sell coffee in a more direct way.
In the cup this is super floral. It reminds me of a cup of Earl Grey, but with a spoonful of white sugar added. You get an edge of sweet lemon in there which balances it all.
Country: Ethiopia
Zone: Gedeo
District: Yirgacheffe
Village: Gerbota
Producer: Tadess Roba
Processing method: Washed
Varietals: Kumie, Diga & Wilsho
Coordinates: Latitude: 7.145556 | Longitude: 38.185556
Altitude: 1,715 m.a.s.l.
Annual maximum temperature: 23.6ºC
Annual minimum temperature: 10.07ºC
Annual rainfall: 1,404ml
CUPPING NOTES
Earl Grey, white sugar, sweet lemon.
Clean Cup: (1-8): 7
Sweetness: (1-8): 7
Acidity: (1-8): 6.5
Mouthfeel: (1-8): 6.5
Flavour: (1-8): 7
Aftertaste: (1-8): 6
Balance: (1-8): 6
Overall: (1-8): 7
Correction:(+36): +36
Total: (max 100): 89
Roasting Information
Medium - slow it down as you reach the end of first crack and drop it in the gap between cracks, don't let this get near second!
"Quick Look" Guide
Earl Grey, white sugar, sweet lemon.