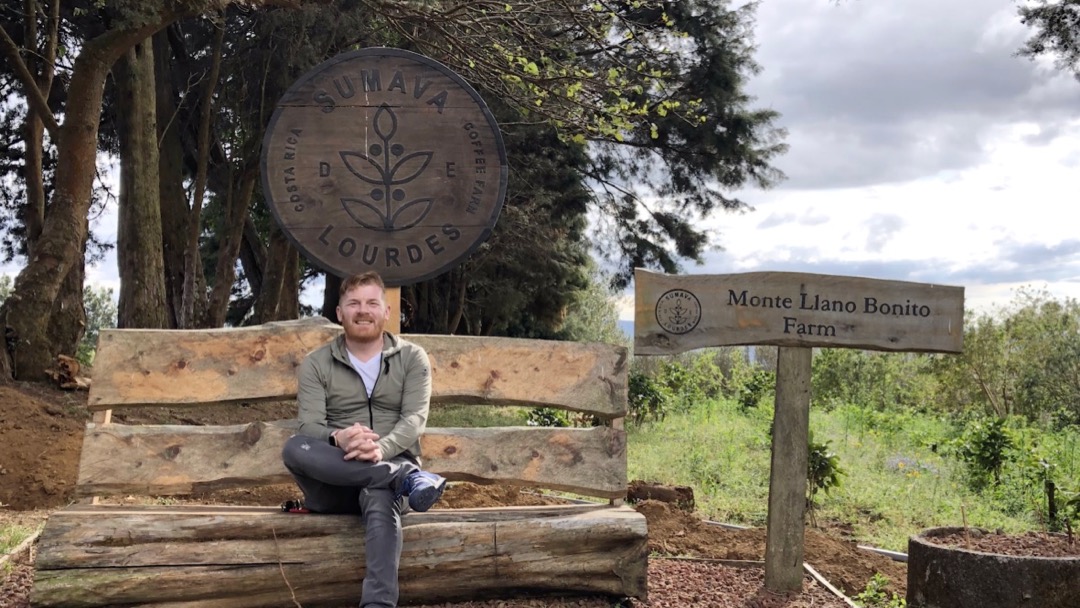 This coffee comes from a farm that's actually two farms, but the two farms exist as one farm. However they do produce coffee independently, though. Exciting, huh?
Overall the farm is called Finca Sumava de Lourdes, and it's located in Lourdes de Naranjo in the western valley of Costa Rica at an altitude of between 1,670 and 1,790 metres above sea level.
The overall farm is made up of two farms called Finca Monte Llano Bonito, which has nine plots of land, and Finca Monte Lourdes, which has six plots of land. This coffee comes from Finca Monte Llano Bonito. Keeping up? Here's a picture that might help...
There are ten permanent workers who live on the farm in a custom built workers' camp. All of them receive accommodation as part of their employment.
Finca Sumava de Lourdes adheres to strict agronomic practices and ensures the minimum use of herbicides and pesticides. The farmers use MMs (Mountain Microorganisms) and minerals from natural origins as much as they can.
It's a farm where the owners enjoy growing many different varietals. If you wandered around the farm, you'd see Pacamara, Mokka, H3, SL28, Geisha, Caturra and Villa Sarchi all growing. Francisco loves to experiment with different varietals to see how they react to the land, and it's thanks to that desire and drive that amazing projects like the Exclusive Coffees 50lb Elite Programme exist.
In the cup you get lots of sweetness - like a teaspoon of golden sugar has been poured in there. A delicate peach adds complexity before it finishes on chocolate lime sweets.
Country: Costa Rica
Region: Western Valley
Location: Lourdes de Naranjo
Farm: Finca Sumava de Lourdes
Sub farms: Finca Monte Llano Bonito and Finca Monte Lourdes
Producer: Francisco Mena
Altitude: 1,670–1,790 m.a.s.l.
Processing method: Yellow Honey
Varietal: Villa Sarchi
CUPPING NOTES
Golden sugar, peach, chocolate lime sweets.
Clean cup: (1–8): 6
Sweetness: (1–8): 7
Acidity: (1–8): 6
Mouthfeel:(1–8): 6
Flavour: (1–8): 7
Aftertaste: (1–8): 7
Balance: (1–8): 6.5
Overall: (1–8): 6.5
Correction:(+36): +36
Total (max. 100): 88
Roasting Information
Medium - slow this down to develop it and drop just before you hit second crack.
"Quick Look" Guide
Golden sugar, peach, chocolate lime sweets.