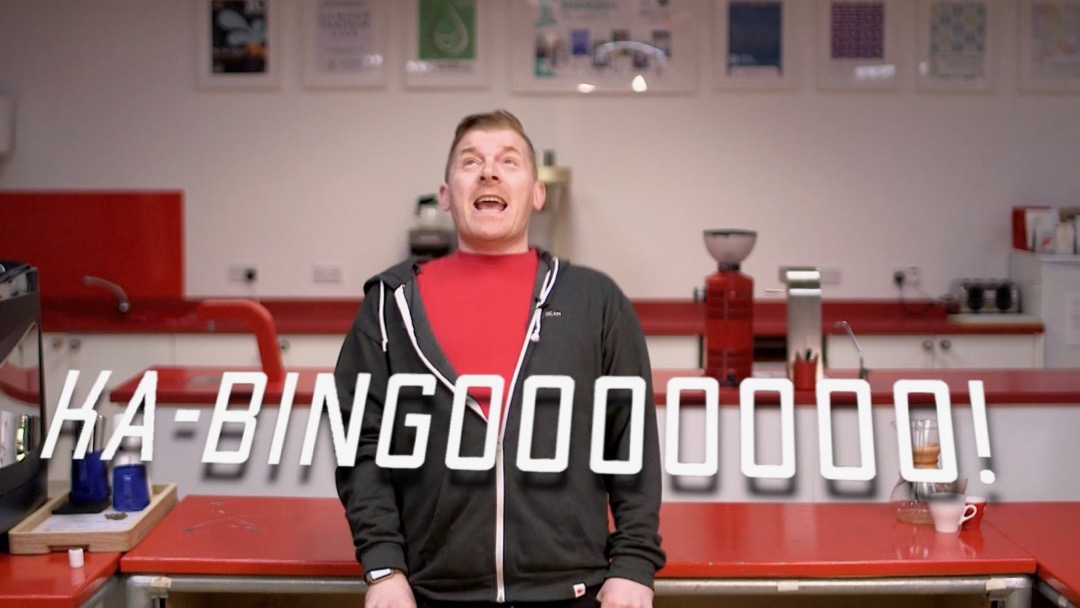 The Kibingo central washing station is located in the commune of Kayanza in northern Burundi. The station itself lies at 1,893 meters above sea level. The altitude of the farms in the neighbouring hills that supply the washing station vary from 1,700 to 1,900 meters above sea level. Kibingo services 3,553 registered coffee growers, spread over 18 hills in the area. In 2016, all these producers together had 1,010,062 coffee trees! That's 284 trees on average per producer.
The washing station is equipped with 10 fermentation tanks, 2 soaking tanks and a drying field with 165 drying tables and 4 pre-drying tables. Kibingo can process 750,000 kg of cherry per day.
At cherry intake, a picking team sorts the cherries on maturity. This is essential for a fine processing, resulting in fewer damaged beans. The cherry skins are mechanically removed during pulping. Next, the sticky parchment will dry ferment for 12 hours. When fermentation is complete, the parchment goes down the washing and grading channel. Finally, the top quality coffee soaks for an additional 24 hours to remove any remaining mucilage before going to the pre-drying tables. Here, the second team of pickers checks the wet parchment to take out defect beans. After a couple of hours, the parchment is moved to the drying tables. Depending on the weather conditions, it will reach 12% moisture content in about two weeks.
Kibingo CWS has 3,553 registered farmer members, spread over 18 collines or hills in Kayanza province. All producers registered at the washing station are organized in groups of 30 people, headed by a farm leader. This leader acts as a spokesman to facilitate communication and organization with the washing station.
In Burundi, wet mills can reach farmers in a range of 3km. If the washing station is located too far away, producers will sell to middlemen, often at a disadvantage. To prevent this, Kibingo and other washing stations have collection centres - these centres allow them to reach farmers at up to 9 kilometres distance from the wet mill. This is a huge benefit for a producer who then doesn't have to travel far with a heavy load of cherries. At the same time, shorter distances help to preserve the quality of the coffee too.
At the washing station, farmers can obtain organic fertilizer from reconverted coffee pulp. To promote farm renovation, producers can get low-cost, subsidized coffee seedlings at the washing station. Each station has its own nursery for this purpose.
Kayanza has one of the best coffee growing reputations in Burundi. Coffee farms lie in the highlands, where soils are rich and volcanic. But optimal growing conditions alone aren't enough to produce a high-quality coffee. To achieve the best coffee, a skilled and dedicated washing station manager is essential. They oversee the implementation of good economic practice and farmer education and collaborate with the producers to ensure they have access to the necessary tools. They also help farmers determine and implement the practices best suited to the specific growing conditions of their plantations.
Next to improving quality and productivity, the company that manage the washing station Greenco strives to improve socio-economic and environmental conditions around the washing stations. All of their washing stations have UTZ and 4C certification. One of their focus points is building an efficient supply chain around the CWS. Greenco is buying 93% of its cherries directly from farmers via collection centres. This way, they improve farm-gate price to the producers.
Another socio-economic challenge Greenco addresses is Burundi's high rate of youth unemployment. The national youth unemployment rate is almost 50%. At Greenco, young graduates receive a decent salary and benefits (house, motorbike, healthcare) as well as real career prospects.
Adding to the training on farming practices, Greenco organises training for farmer groups on various social aspects. Coffee families learn about gender equality, financial planning, family planning, breastfeeding, and many other things too.
On an environmental side, Greenco has equipped all washing stations with water treatment facilities and solar panels and batteries. The solar panels provide energy for computers, lighting and smartphones.
In the cup expect lime cordial sweetened with brown sugar that gets a jasmine floral edge as it starts to cool. Add to this dark chocolate and blackcurrant on the finish and you have yourself a really delicious cup.
Country: Burundi
Province: Kayanza
Commune: Kayanza
Nearest town: Kinga
Washing station: Kibingo
Washing station altitude: 1,839 m.a.s.l.
Coffee growing altitude: 1,600-1,900 m.a.s.l.
Producers: 3,553
Varietal: Bourbon
Processing method: Washed
CUPPING NOTES
Lime cordial, brown sugar, jasmine, floral, dark chocolate, blackcurrant.
Clean cup: (1–8): 6.5
Sweetness: (1–8): 6.5
Acidity: (1–8): 7
Mouthfeel: (1–8): 6
Flavour: (1–8): 6.5
Aftertaste: (1–8): 6.5
Balance: (1–8): 6.5
Overall: (1–8): 6.5
Correction: (+36): +36
Total: (max. 100): 88
Roasting Information
Medium – get through first crack and into the gap, but then drop this before you reach second crack.
"Quick Look" Guide
Lime cordial, brown sugar, jasmine, floral, dark chocolate, blackcurrant.