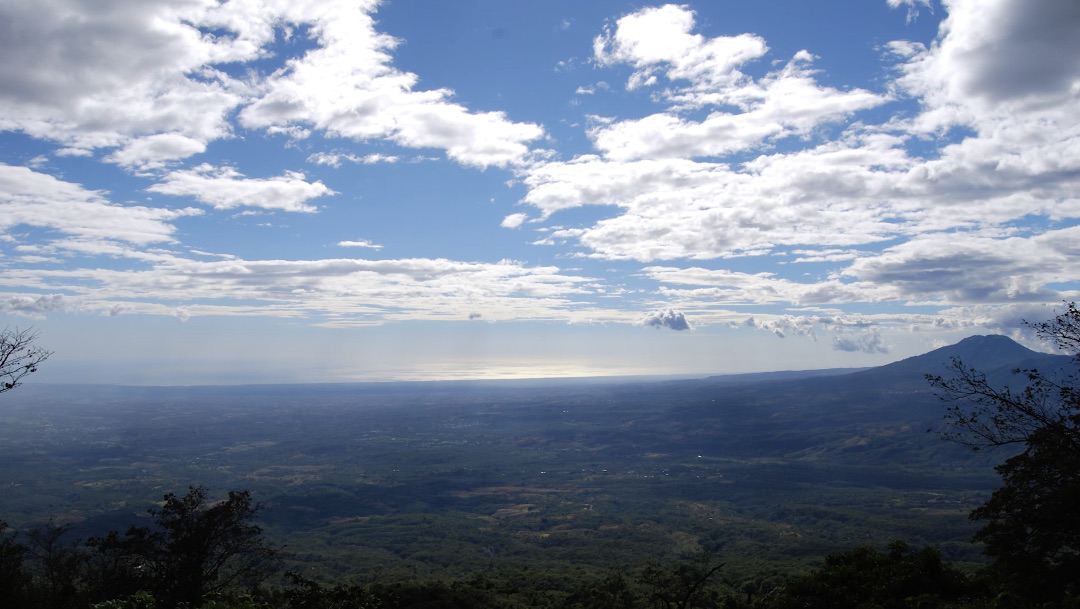 A coffee that I first fell in love with waaaaaaay back in 2007 is thankfully back for another year. After many years without  it, I was massively excited to get this farm and coffee back two years ago, and I'm even more excited to be able to offer this coffee once again.
Finca Alaska is located just one hour from Santa Ana city. It's on the northwest slopes of the Santa Ana volcano, which is one of the most amazing coffee growing areas in El Salvador. It is owned by Ernesto Menéndez of La Ilusion fame – or Neto, as we like to call him! This is a name you should be familiar with by now, because I think you know how much I love the coffee that this amazing man grows. I often get asked what my favourite coffee of all time is and I will never say exactly (although my friends know the true answer), but I always narrow it to three coffees; one of them is definitely from Neto.
This is a coffee that we first saw back in 2007 (check out 2007 Steve and Neto in the pictures!) and I was desperate to have a long-term relationship with the grower. Due to some politics and miscommunication, it slipped through our fingers. The following year we bought coffee from La Ilusion, but it always felt like there was a piece of the jigsaw missing. I managed to get my hands on Finca Alaska four years later in 2011, and another four years later in 2015 I did it again. Now here we are in 2018, and we have it back once more. I will keep doing my best to not let it be four years until we see Finca Alaska again, I promise!
In the cup this tastes like a Cadbury's Dairy Milk bar left in the sun for just a little too long, with red grape and fresh lime acidity. It has a super sweet and clean finish.
Country: El Salvador
Region: Apaneca-Ilamatepec mountain range
Nearest city: Santa Ana
Farm: Finca Alaska
Farmer: Juan Jose Ernesto Menéndez Argüello
Altitude: 1,620 m.a.s.l.
Farm size: 3.15 hectares
Coffee growing area: 3.15 hectares
Variety: Bourbon
Processing system: Washed and sun dried
Type of shade: Pepeto peludo, gravileo, cypress, copalchi, etc.
Average annual rainfall: 2,100 mm
Average temperature: 18º C
Type of soil: Sandy loam
Fauna: Armadillos, torogoz, agouti, snakes, squirrels, orioles, deer, hawks and rabbits
GPS coordinates:

Latitude: N 13º 52' 22.2''
Longitude: W 89º 36' 22.6''
CUPPING NOTES
Cadbury's Dairy Milk, melted milk chocolate, red grape, lime.
Clean cup: (1–8): 7
Sweetness: (1–8): 7
Acidity: (1–8): 6
Mouthfeel: (1–8): 6.5
Flavour: (1–8): 6.5
Aftertaste: (1–8): 6
Balance: (1–8): 7
Overall: (1–8): 7
Correction:(+36): +36
Total: (max. 100): 89
Roasting Information
Medium to medium dark – get through first crack, and then slow it down. You want to be dropping just on the cusp of second crack. 
"Quick Look" Guide
Cadbury's Dairy Milk, melted milk chocolate, red grape, lime.